PRIVATE DINING AND EVENTS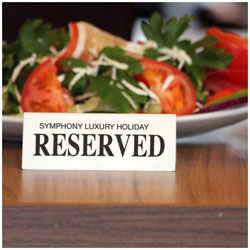 SYMPHONY LUXURY HOLIDAY offers and provides access to all of the most visited restaurants, bars and clubs, private banquettes, fashion, business and jet set events. If you want to have a lunch or dinner in the best restaurant where you will be offered the best table and get the best service we may provide that because you are our member and stand in front of you. Our long-term cooperation and experience with reputable companies will be a guarantee we can always provide you with the first and the best from their offer.
SYMPHONY LUXURY HOLIDAY will alone and by its Newsletter timely notify you about the newly opened hotels, restaurants, VIP receptions and will provide you with an exclusive access to those places you would like to spend your time in, for the purposes of your more qualitative Luxury Lifestyle. After a multi-annual cooperation with our tourism associates and anyway, our Clients get numerous benefits and privileges, discounts, special offers and always get the best of the best.
SYMPHONY LUXURY HOLIDAY may organize you romantic dinners in wonderful places, private lunches, and ensure you are served with the most wanted vintage wine, whether you want to be in the company of celebrities from the world of business, jet set, in charity reception or fashion week, or watch the tennis match or music festival from your own table.
SYMPHONY LUXURY HOLIDAY has access to the admission cards for almost any exclusive or sold out event, such as: concerts, sports events, awards, theater plays, movie premieres and VIP parties.