HOME CONCIERGE SERVICE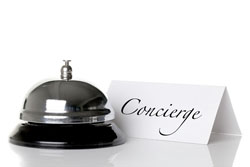 You want to have a full service and do not have enough of your precious time to spend so you have chosen the right person for providing services at home, in the office, on the yacht, or the nanny for your precious ones, not to speak about the designer of your interior or the stylist who should achieve your perfect looks as short as possible. Symphony concierge service provides for our clients access to any of the product or service in order to improve the quality situation in your surroundings, whether you are on a business arrangement or on a vacation.
Symphony Concierge Service is free of charge for clients who rent villas from our website.
Symphony concierge has a constant communication with the best companies in Montenegro employing the best and verified staff in the sphere of household services and, among others, professional butlers, cooks, nurses, nannies, etc. We can confidently guarantee the professional service of all the individuals and groups that we engage to be at your service.